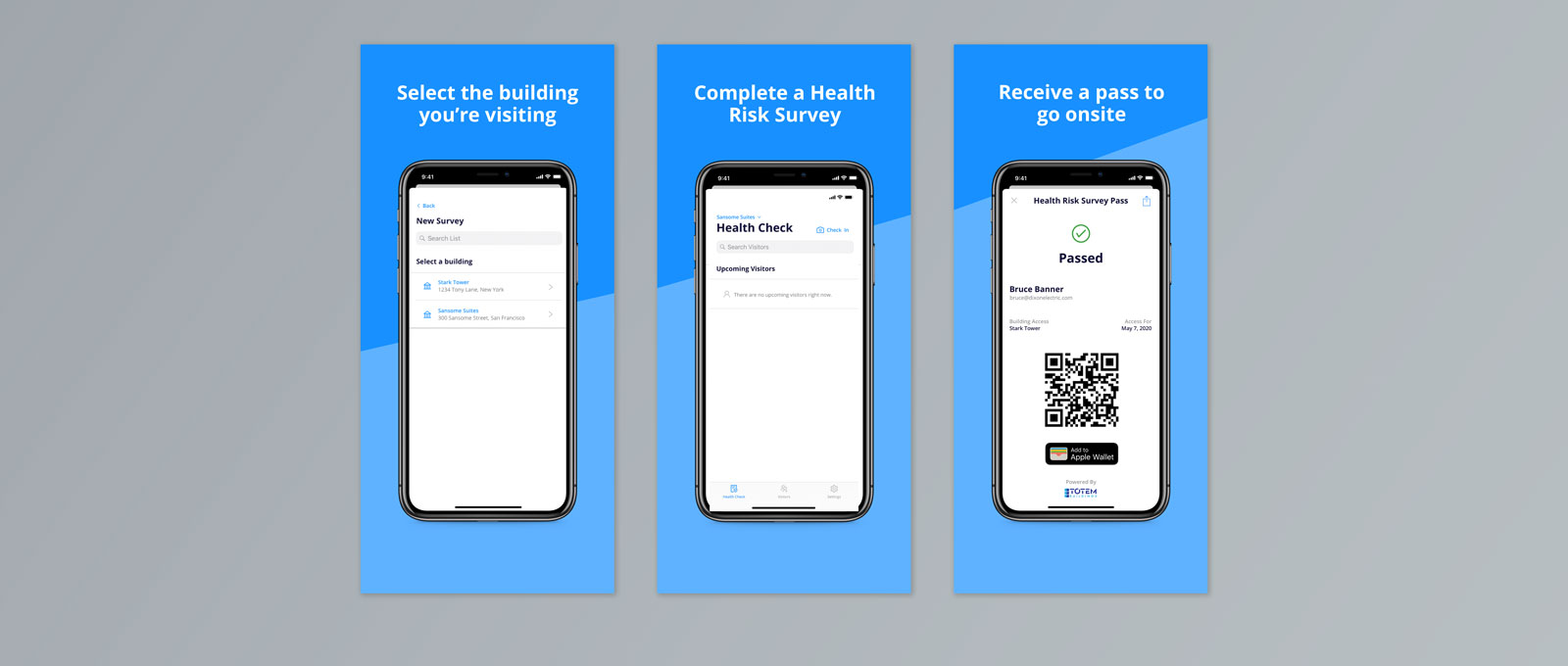 Problem
There was no tool in the company's toolbox to respond to security measures and restrictions of the Covid-19 outbreak. A customer of Totem Building Security needed a quick solution to check the health of all of the contractors who go into their building. This app had to be separate from the main app as not all the customers needed it. It also had to work on both phones and tablets as the questionnaire has filled on either device. It was both developed for the contractors and the building security team, making sure that they have a seamless check-in experience and ensure the safety of all employees.
Solution
We have created a simple questionnaire based on government guidelines. Every contractor automatically received it in the app before they were scheduled to visit a building they manage. After answering the questions, contractors received a QR code with their health status. At the building, the security staff could use the code to make sure health measurements are followed.
Methods we used
Competitive analysys.
Usability testing
Features
Mobile and tablet minded
Focus on the sending and receiving survey results

Responsibilities
With a team of 2 designers, we were both involved in the research on a basic questioner asking about having symptoms and people being sick in their immediate vicinity. I was responsible for the low- and high-fidelity interface mockups for the contractor side. We were both involved with the user experience design on the interface of security staff.
Ideation
With the idea of an efficient and stress-free system, we brainstormed how the system could work while considering the the importance of creating a reliable system.
User journey
One of the first steps we worked on was how this interaction should work between the contractors and the building security officer.

Survey questions